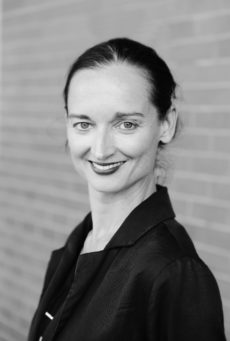 WUBKJE KUINDERSMA (2019/20)
Wubkje Kuindersma is a Dutch female choreographer. She was educated at the Rotterdam Dance
Academy and danced with a.o. Danish Dance Theatre, Gulbenkian Ballet, Random Dance, Djazzex, Nürnberg Ballet and in several freelance projects. Her acknowledgements include a scholarship from Dansersfonds and a nomination for The Philip
Morris Award for outstanding performance in the
ITS Festival in Amsterdam. Her first choreography 'Aquasomnia' won an award for originality of movement vocabulary and outstanding movement quality in the choreographic competition U30 in Cologne, 2010.
In 2016 Wubkje received the BNG Bank Dance Award for choreographic talent. She has choreographed
for Dutch National Ballet and Dutch National Ballet Junior Company, Ballet Dortmund, BalletX, Danish Dance Theatre, Korzo Theatre and Netherlands Dance Theatre's program, Noverre, National Youth Ballet of John Neumeier and West Australian Ballet, a.o.
Her duet 'Two and Only' for Dutch National Ballet was internationally well received. Marijn Rademaker got nominated for the Prix de Benois for his role in this ballet and performed Two and Only together with Timothy van Poucke on the Benois Gala at the Bolshoi Theatre in Moscow.
The Centre for Ballet and the Arts at New York University and Dutch National Ballet nominated Wubkje to serve as an Artistic Partnership Initiative Fellow in Summer 2018. Dancemagazine included Wubkje in their Top 25 to watch list for 2019, an annual list of the dancers, choreographers and companies that are on the verge of sky-rocketing and dancemagazine believes represent the future of our field.
In May 2019 Wubkje was nominated for the Award of the "Nederlandse Dansdagen" in the Netherlands.
Wubkje created 'FUEL' for Emergence in 2019.
© photo: Josh Hawkins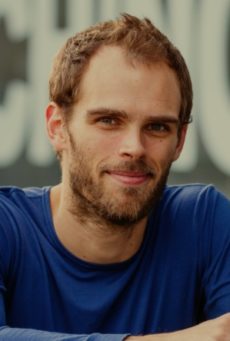 JAMES WILTON (2019/20)
James Wilton is a multi-award-winning choreographer based in the UK who creates and tours athletically driven, martial arts influenced contemporary dance work both nationally and internationally.
After forming James Wilton Dance in 2010, his first work, 'The Shortest Day', won the Sadler's Wells Global Dance Contest and was performed at Sadler's Wells. The Shortest Day also won awards at the MASDANZA and Hannover choreography competitions.
The company's first full length work, 'Last Man Standing' (2014), has been performed over 75 times, including performances in Austria, Germany, Poland, Serbia, Switzerland and Sweden and won an award at the Berner Tanzpreise in 2014. Wilton's work 'LEVIATHAN' (2016), a piece for 6 dancers based on Herman Melville's novel Moby Dick, has been even more successful with international acclaim. 'LEVIATHAN' was recently nominated for Best Dance Production at the Manchester Theatre Awards.
Outside of theatre based touring works, Wilton has created numerous outdoor and mass scale productions, including creating a work for 50 professional dancers for a performance at the opening and semi-final ceremonies of the Rugby League World Cup 2013, the work was seen by 110,000 people live and a broadcast number of millions.
James created 'An Event' for Emergence in 2019.
© photo: Steve Tanner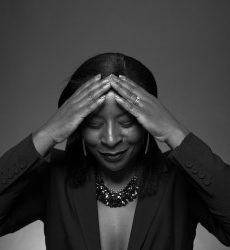 SHARON WATSON (2018/19)
Sharon Watson is the seventh and longest-standing Artistic Director of Phoenix Dance Theatre. Trained at the London School of Contemporary Dance, she was one of the first female Principal Dancers invited to join the all-male award winning Phoenix Dance Company, touring with the company from 1989 to 1997 where she choreographed "Never Still" and "Shaded Limits". Having left Phoenix to pursue a number of other ventures including setting up her own company ABCD, Sharon returned in 2009 as the new Artistic Director. Since then Sharon has choreographed "Fast Lane", "Melt", "Never 2 Still", "Repetition of Change", "TearFall" and "Windrush: Movement of the People".
During her tenure at Phoenix Dance Theatre, Sharon has received a number of awards and accolades: In 2010, she was named as one of the Cultural Leadership Programme's 'Women to Watch', a list of 50 influential women working in arts and culture in the UK. She was awarded The Sue Ryder 'Yorkshire Women of Achievement in Business Award' and named 'Yorkshire Woman of the Year' in 2016. She recently received the Liverpool Institute of Performing Arts' Companionship Award from Sir Paul McCartney and was recognised as one of '100 faces of a vibrant economy 2017' by Grant Thornton.  Acknowledged at the 2017 Northern Power Women Awards as part of the very first 'Top 50 Power List' and in 2018 Sharon won the First English Woman's Award for Arts and Culture and was presented with an Honorary Fellowship by Northern School of Contemporary Dance. In July of 2019 Sharon received an Honorary Doctorate from Leeds Beckett University for her contribution to the arts. Sharon's recognitions are testament to her continued passion and drive to contribute to the local and national creative industries through the medium of dance.
Sharon is a previous trustee of Matthew Bourne's New Adventures and current trustee of The Place, Leeds Playhouse, and an artistic adviser for Central School of Ballet. She is committed to improving diversity within the arts by supporting the creative voices of women and black and ethnic minority artists.
Sharon was the first Guest Choreographer for Emergence's inaugural tour in 2018/19 where she created "And still I walk…".