KERRY NICHOLLS
GUEST CHOREOGRAPHER 2020/21
Having taught regularly for Studio Wayne McGregor, DV8 and Michael Clark companies to name a few, Kerry is widely regarded as one of Britain's leading contemporary technique teachers. She receives many invitations to teach internationally at Ballet National de Marseille (France), Escuela de Danza (Cuba), the Beijing Dance Academy (China), the Jacob's Pillow School and is annual Guest Artist at the Juilliard School (USA).
k|n|d|c (kerry nicholls dance company) was founded in 1999 as a vehicle to promote Kerry's own choreographic research. During its existence, Kerry created numerous works for k|n|d|c and received independent commissions from organisations and companies within Europe, China and the USA, and directed various projects at venues such as the National Theatre, Sadler's Wells and the Royal Festival Hall.
Kerry was appointed Co-Director of Creative Learning for Studio Wayne McGregor in 2007, was the Artistic Advisor for English National Ballet School 2008 – 2015 and was Artistic Director of National Youth Dance Wales 2014-2018. In 2014, Kerry was awarded a Lisa Ullmann Travelling Scholarship to embark on an extensive period of research in the USA, shadowing and assisting Liz Lerman and advancing her work in the Critical Response Process.
Currently, Kerry is an external assessor for both the English National Ballet School and the Royal Ballet School, as well as being the Contemporary Module Leader for the Degree programme at The Royal Ballet School. She is a regular choreographic mentor and career consultant for the Royal Opera House, One Dance UK, Rambert, Scottish Ballet and the Barbican. Kerry supports established artists and prominent leaders to fulfil their potential within Creative Coaching work and has achieved extensive consultancy scopes for Tring Park School for the Performing Arts, English National Ballet and Candoco Dance Company. She is also a Dance Ambassador for PIPA (Parents and Carers In Performing Arts).
Kerry is director and owner of Kerry Nicholls Dance (KND) which launched in autumn 2012. KND has established itself as a strong and influential voice within dance organisations and institutions world wide through devising and delivering programmes of training, mentoring and professional development. Kerry embodies the values and spirit of the brand.
© photo: Pari Naderi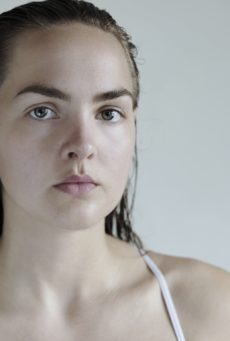 BECKY NAMGAUDS
GUEST CHOREOGRAPHER 2020/21
Becky Namgauds is a choreographer and dance artist creating intense, powerful work that sits between dance, performance art and installation. Inspired by personal and political issues, her work draws on a wide range of movement practices, including contemporary dance and Capoeira.
Namgauds has created work for theatres, outdoor festivals, galleries and music videos and has collaborated with Hofesh Shechter Company and LIFT. Her show 'Like Honey' was part of the British Council Edinburgh Showcase 2019 and her outdoor work 'Rodadoras' has toured nationally and internationally. She is currently a Without Walls Blueprint Artist for 2019-20, researching a new work 'The Anthropocene', and will be premiering her solo work 'Exhibit F' at Dance Umbrella this October.
© photo: Marso Riviere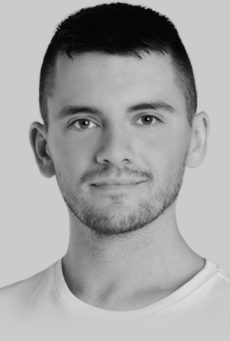 JOSS ARNOTT
Joss Arnott is the Artistic Director of Joss Arnott Dance and Emergence postgraduate dance company.
He is an internationally award-winning choreographer who trained at London Studio Centre and Laban. Upon graduation he joined Transitions Dance Company whilst completing his MA Dance Performance and has toured internationally as a choreographer and performer.
Founding Joss Arnott Dance shortly after his training, Joss has been continuously supported by leading dance agencies, venues and organisations. He is in demand as a choreographer and has
been commissioned to create work on leading professional dance companies including Rambert Dance Company, through a joint commission with The Lowry, and for dance conservatoires such as Northern School of Contemporary Dance (NSCD) for their 30th Anniversary Graduation Showcase and Trinity Laban. Joss has additionally taught at dance conservatoires such as Rambert School of Ballet and Contemporary Dance and The Place.
In 2016, his solo work 'V' was awarded with an International Award for Outstanding Choreographic Musical Interpretation and Dance Technicality from WARSAW Zawirowania Dance International.
With a continued passion and commitment to developing the next generation of young artists,
Joss has been a Focus Group Artist for Sadler's Wells National Youth Dance Company, BBC Young Dancer contemporary judge and has worked with and produced multiple works for national Centre for Advanced Training Schemes including Dance City, NSCD, DanceEast, Swindon Dance, Trinity Laban and The Lowry.
2018 marked the year of the newly formed partnership between Joss Arnott Dance and the University of Salford with the launch of the MA Dance Performance and Professional Practices programme and the establishment of Emergence.
Working with Producer Phil Hargreaves over the past ten years has resulted in the continuous success and achievements the company have had to date.
Over the last 12 months, Joss received funding from Without Walls and Arts Council England to create 'PULSE!', a dance and live music outdoor production set around a 3.5m percussion wheel designed by Eleanor Bull and engineered by Rolls Royce.
© photo: Brian Slater