Phil Hargreaves
Executive Producer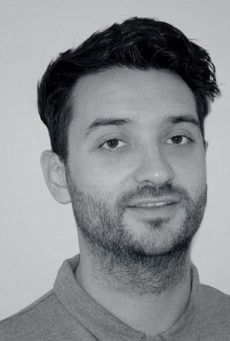 Phil is a producer supporting the creation, touring and programming of exciting Dance, Circus and Outdoor performance works. Phil has worked with a broad mix of artists over his career as a producer/programmer and has a passion for supporting the creation of relevant, punchy and audience focused experiences.
Phil's work as the Executive Producer for Joss Arnott Dance involves working alongside the Artistic Director with fundraising, relationship building, strategic planning, UK and International touring, contracting, budget planning and management.
Phil in his freelance capacity is currently working with some of the UK's most exciting talent including Dan Daw Creative Projects, Southpaw Dance Company and Highly Sprung Performance. Phil is also the Creative Producer at Déda, a centre for Dance, Circus and outdoor performance based in the Midlands. Phil works alongside the team to curate the performance programme, develop artist support packages and build and develop audiences.
Phil in his freelance capacity has also worked with some of the UK's leading dance organisations including 2Faced Dance Company, Phoenix Dance Theatre, Rosie Kay Dance Company and Sonia Sabri Company.
Subscribe to our mailing list
Keep up to date with Joss Arnott Dance
Sign up now