Phil Hargreaves
Executive Producer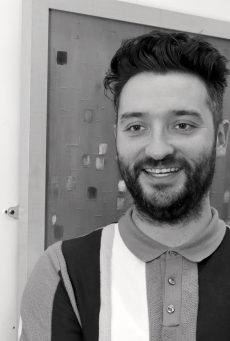 Phil Hargreaves is an award-winning Creative Producer specialising in crafting cultural experience that are relevant, punchy and audience focused. Phil works in a range of settings to support the development of artists, economies and artistic productions. Phil's passion is ensuring everyone has access and opportunities to engage with cultural experiences.
Phil's work as a freelancer includes working with Highly Sprung and Joss Arnott Dance and as the critical friend for the HOME Slough Creative People and Places programme. Phil has a vast amount of experience creating and producing a diverse range of cultural experiences from large scale outdoor productions and festivals to intimate light installations.
Phil's work as the Executive Producer for Joss Arnott Dance involves working alongside the Artistic Director with fundraising, relationship building, strategic planning, UK and International touring, contracting, budget planning and management.
Phil in his freelance capacity has previously worked with some of the UK's leading dance organisations including 2Faced Dance Company, Phoenix Dance Theatre, Dan Daw Creative and Sonia Sabri Company.
Photo credit: Déda
CONTACT Phil
Subscribe to our mailing list
Keep up to date with Joss Arnott Dance
Sign up now