Shannon Mcloughlin
Emergence Dancer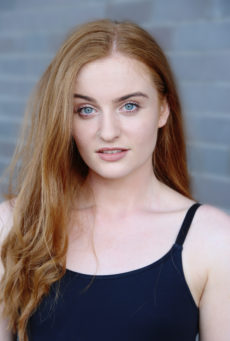 Born in Hexham in Northumberland, Shannon began dancing at aged 4, where she attended ballet lessons in her hometown. At aged 13, she was asked to audition for the CAT Scheme (Centre for Advanced Training) after taking part in a workshop lead by Geoff Hopson.
Shannon began training on the CAT at Dance City in Newcastle, graduating in 2016. During her time here, she had the pleasure of performing in works by Neville Campbell, Anna Watkins and Joss Arnott. In 2016, Shannon then went on to complete her BA (Hons) degree at Dance City where she performed in works by Lea Anderson, Richard Chappell, Liv Lorent, Regina Wielingen and Anthony Lo-Giudice.
Shannon enjoys teaching and choreographing. She recently worked with Youth Dance Tynedale and created a piece which was performed in their end of year show. She also assisted in delivering a dance workshop at a sports day for children with disabilities. Outside of dance, Shannon is interested in yoga and mindfulness and live music.
Photo credit: Josh Hawkins
Subscribe to our mailing list
Keep up to date with Joss Arnott Dance
Sign up now