Shannon Kate Platt
Dancer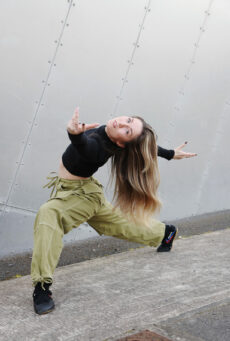 Shannon is a freelance dance artist based in the North West. She began her dance journey at the age of 6, dancing at her local school whilst also joining the CAT Scheme at The Lowry, where she discovered contemporary dance. Shannon then started her vocational dance training at Centre Pointe Vocational College, where she gained her ISTD teaching qualifications. She then furthered her training by gaining a place at Rambert School of Ballet and Contemporary Dance.
Since leaving Rambert, Shannon has toured across the UK and Internationally with Motionhouse, Southpaw Dance Company and Joss Arnott Dance. Since 2020 Shannon has performed for the BBC Olympics Homecoming Ceremony, the opening of the Birmingham Cultural Festival and filmed for BBC Young Creatives.
As well as performing across the North West, Shannon is also a passionate teacher and is currently part of the CAT Outreach Team and Rambert: Artist in Residence. 
Shannon is currently touring with JAD in 'RUSH'. 
Subscribe to our mailing list
Keep up to date with Joss Arnott Dance
Sign up now