Natalia Meksa
Company Dancer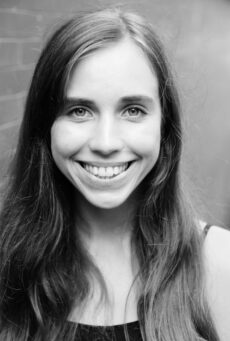 Natalia Meksa is originally from Poland where she completed her Ballet and Contemporary Dance Diploma at Neoclassica Ballet Centre, whilst performing with Warsaw Ballet under the artistic direction of Natalia Maria Wojciechowska. 
Natalia's love for dance took her to London, in 2020, she graduated with BA (Hons) Contemporary Dance at Trinity Laban Conservatoire of Music and Dance. During her studies, Natalia performed in works choreographed by Zoi Dimitriou and Hubert Essakow. She danced in the piece 'The Front Has a Back' by Ellen van Schuylenburch performing at Tate Modern in London. She also performed in the restaging of 'OH MY GODDESS' by Michael Clark Company directed by Kate Coyne and Melissa Hetherington. Throughout this time, Natalia did work placements with Carte Blanche in Norway and with AVA Dance Company in West Midlands. 
Natalia also works as a freelance dance artist, yoga teacher and dance teacher. In 2018, she performed at London Fashion Week, promoting Edeline Lee's S/S 2019 collection. She has performed in site-specific works by Emanuela Passadore, Angella Poulima and Sasha Pirogova for Art Night, London. Natalia choreographed and danced in music videos such as 'Cloaked' by Rolo Tomassi, 'Pico Sacro' by Sons of Exodus and 'David' by Night Flight, choreographed by Elizabeth Arifien. In collaboration with Marta Swierczynska, Natalia performed and choreographed 'The Glimpse of Touch' for the event at the Secret Art Gallery in London. 
Natalia loves teaching dance and yoga to people of all ages, especially children who are her best teachers. Natalia is very passionate about merging dance with different art forms and she loves creative collaborations. Outside of the studio, she enjoys reading and long walks in nature.
Photo credit: Josh Hawkins
Subscribe to our mailing list
Keep up to date with Joss Arnott Dance
Sign up now