Madeleine Jefferson
Emergence Dancer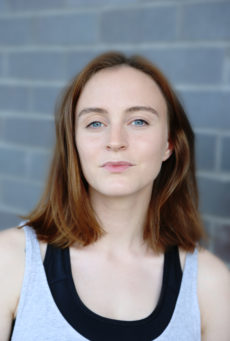 Madeleine grew up in Todmorden, West Yorkshire and began dancing at the local school and theatre in the area. A recent graduate with a first-class degree from Edge Hill University, she had the opportunity to work with choreographers Alesandra Seutin, Kerry Nicholls and James Wilton during her studies and subsequently touring the pieces created with 3rd Edge Dance Company. 
Madeleine also took an Erasmus year abroad to study contemporary dance at the Lithuanian Academy of Music and Theatre undertaking classes in improvisation, partnering, acting and composition here she also had the great pleasure of working with Vyčio Jankausko šokio teatras learning and performing the piece 'Budėjimas' in both Lithuania and Macadonia. 
In addition to dancing, Madeleine also enjoys musical theatre and traveling, both of which she partakes in as much as she can.
Photo credit: Josh Hawkins
Subscribe to our mailing list
Keep up to date with Joss Arnott Dance
Sign up now