Annabelle Lopez Ochoa
Guest Choreographer 2019/20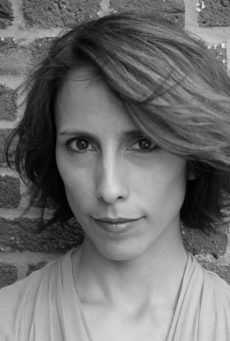 Photo credit:
Titus Tiel Groenestege
The Colombian-Belgian Annabelle Lopez Ochoa completed her dance education at the Royal Ballet School of Flanders in Belgium. She started choreographing at the early age of 11, and decided in 2003 to end her dance career to focus her energies solely on choreography. In that same year she was hailed "rising star of the Dutch dance scene" (NRC newspaper) and only 7 years later the Temecula Performing Arts Examiner wrote: "Ochoa is truly a masterful choreographer with an edge for what dance can and should be in this constantly changing industry".
Annabelle has created works for more than 50 companies around the world such as the Scapino Ballet Rotterdam, Dutch National Ballet, Royal Ballet of Flanders, Pennsylvania Ballet, BalletX, BJM-Danse Montreal, Ballet Hispanico, Pacific Northwest Ballet, Scottish Ballet, The Washington Ballet, Ballet Nacional de Cuba, West Australian Ballet, Danza Contemporanea de Cuba, Joffrey Ballet, English National Ballet, Tulsa Ballet, Hong Kong Ballet, Grands Ballets Canadiens, San Francisco Ballet and New York City Ballet, among others.
Among the honors her work has received; 'Broken Wings', created for English National Ballet was named one of 2016's best premieres by Dance Europe and other Newspapers and was nominated for a Critics' Circle National Dance Awards, 'Sombrerisimo' received Cuba's Villanueva Award in 2015; 'A Streetcar Named Desire' won the Best Choreography (Classical) award from Critics' Circle National Dance Awards and was nominated for an Olivier Award in 2012.
Annabelle is the company's Guest Choreographer for 2019/20 and created 'KHEPRI', a female duet for the company's 10th anniversary touring programme in 2020.
Subscribe to our mailing list
Keep up to date with Joss Arnott Dance
Sign up now