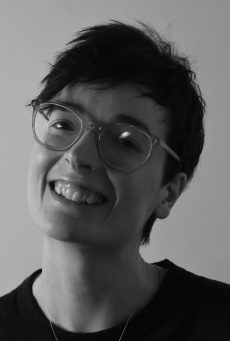 Anna Appleby (born in Newcastle upon Tyne, 1993) is a Manchester-based composer. She has a particular interest in writing for the stage, and has drawn inspiration from choreographers in the way she works, building her pieces on the strengths and personalities of each ensemble she writes for.
Her residencies with the Cohan Collective and as Music Fellow with Rambert in 2016/17 made her passionate about composing for dance. Collaboration and storytelling are at the heart of her creative practice and she has also recently been working with writers on two operas, one for Glyndebourne Youth Opera and Psappha and one for the BBC Philharmonic and RNCM singers for premiere in 2022. Her work has been performed all over the world and she hopes to connect with new audiences with every piece that she writes.
Anna was the composer for the company's duet production 'Head Above Water' and has most recently composed the original music for 'TIN MAN'.
Subscribe to our mailing list
Keep up to date with Joss Arnott Dance
Sign up now