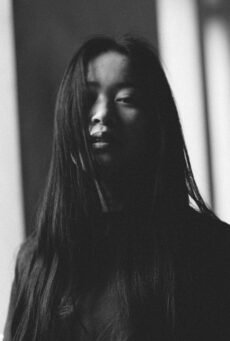 British born Yue Ying Ho is a performer, creator and dancer- delivering high quality and captivating performances. Growing up in Swansea, Wales, Yue Ying began her training at Trinity Laban Conservatoire of Music and Dance, graduating in 2020 with a First-Class BA Honours degree in Contemporary Dance.
She completed her MA Dance: Performance and Professional Practices under the artistic direction of Joss Arnott as part of Emergence and touring new works by Joss Arnott, Becky Namgauds and Kevin Edward Turner (Company Chameleon).
Since finishing her training, Yue Ying has been working with Kapow Dance Circus Theatre and HAWK Dance Theatre- touring nationally. Yue Ying started her training as part of Pamela Miller Ballet School, County Youth Dance Company, National Youth Dance Wales and National Dance Company Wales: Associates.
Yue Ying is part of the original cast for 'TIN MAN', the company's new family production. She is currently performing as the Lion and the first alternate Tin Man role.
Photo credit: Josh Tomalin
Subscribe to our mailing list
Keep up to date with Joss Arnott Dance
Sign up now