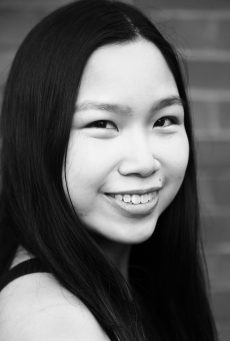 Born and raised in Singapore, Janice began her dance training aged 4 at her local dance school, where she trained in RAD Ballet, CSTD Jazz and Tap, and competed in local and international dance competitions. Between the ages of 13-16, she attended Singapore Chinese Girls' School, where she trained in Classical Chinese Dance and Contemporary Dance. During that time, she had the pleasure of performing works by Melissa Quek, Dapheny Chen and Adele Goh. At 19, she joined Sigma Contemporary Dance as an associate.
In the same year, she joined London Contemporary Dance School where she recently graduated with a First-Class BA (Hons) degree. Whilst there she had the pleasure of performing works choreographed by Ohad Naharin/Chisato Ohno, 2Faced Dance Company, Anthony Matsena and Clod Ensemble. A highlight for her whilst studying was performing in the 'We Are as Gods' production with James Cousins Company in her final year.
In 2022, Janice performed in the Queen's Platinum Jubilee Pageant. She represented a young Princess Elizabeth in 'The Princess and the Dragon', dancing alongside The Hatchling, a giant dragon puppet created by arts organisation Trigger.
Outside of dance, Janice is a yoga teacher and is passionate about sharing the practice with others. She loves spending time with family, travelling, hiking and befriending stray cats.
Photo credit: Josh Hawkins
Subscribe to our mailing list
Keep up to date with Joss Arnott Dance
Sign up now