Lee Curran
Lighting Designer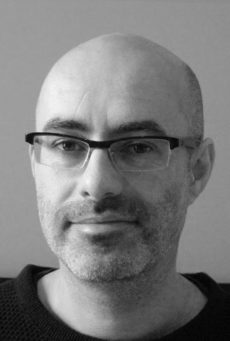 Lee was nominated for the 2013 Olivier Award for Best Lighting Designer for his work on Constellations at the Royal Court and in the West End. He was recently nominated for a Knight of Illumination Award for this designs for 'Orphée et Eurydice' at the Royal Opera House.
His extensive dance lighting design work includes 'Sun', 'Political Mother', 'The Art of Not Looking Back', 'In Your Rooms', 'Uprising' all with Hofesh Shechter. He designed the lighting for 'Untouchable' for The Royal Ballet and 'Clowns' for Nederlands Dans Theatre, both choreographed by Shechter.
Work with Alexander Whitley includes 'The Measures Taken' and 'All That is Solid Melts into Air', at the Linbury Studio, Royal Opera House, 'The Grit in The Oyster' at Sadler's Wells and 'Frames' for Rambert. Other designs in dance includes 'Bastard Amber' and 'Interloper' with Liz Roche Company, 'Rosalind' for James Cousins plus 'There We Have Been' and 'Everything and Nothing' at Sadler's Wells, 'Tomorrow' for Lucy Guerin (Rambert) and works for Rafael Bonachela, Jonzi D and Candoco.
Lee's theatre credits include 'Splendour' (Donmar Warehouse); 'Constellations' (New York/West End/Royal Court); 'Hamlet', 'Much Ado About Nothing', 'Blindsided' (Royal Exchange Manchester); 'Love's Sacrifice', 'Arden of Faversham' (Royal Shakespeare Company); 'The Oresteia' (Home Manchester); 'Mametz' (NT Wales); 'Protest Song' (NT, Shed); 'A Number' (Nuffield/Young Vic); 'Regeneration' and 'Dancing at Lughnasa' (Northampton); 'The Sacred Flame' (ETT/Rose Kingston).
Opera credits include 'Orpheé et Eurydice' (Royal Opera House); 'Ottone, Life on the Moon' (English Touring Opera) and 'Nabucco' (Opera National de Lorraine).
Lee worked with JAD on designing for 'Wide Awakening' featuring Dame Evelyn Glennie.
Subscribe to our mailing list
Keep up to date with Joss Arnott Dance
Sign up now