2018/19
JOSS ARNOTT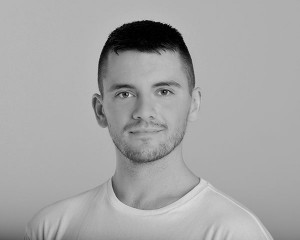 Joss Arnott is an internationally award-winning choreographer who trained at London Studio Centre and Laban. Upon graduation he joined Transitions Dance Company whilst completing his MA in Dance Performance.
Joss has toured internationally as a dance artist and has worked with choreographers Cameron McMillan, Colin Poole, Tom Dale, Matthias Sperling and The Barbican on an installation for the Merce Cunningham Company.
Founding Joss Arnott Dance shortly after his training, Joss has been continuously supported and commissioned by leading dance agencies, venues and organisations.
Joss is in demand as a choreographer and has been commissioned to create work on leading professional dance companies including Rambert Dance Company, through a joint commission with The Lowry and for dance conservatoires such as Northern School of Contemporary Dance for their 30th Anniversary Graduation Showcase. Joss has additionally taught at dance conservatoires such as Rambert School of Ballet and Contemporary Dance, Trinity Laban, The Place and NSCD.
A Focus Group Artist for Sadler's Wells National Youth Dance Company, Joss has worked with and produced multiple works for national Centre for Advanced Training Schemes including Dance City, NSCD, DanceEast, Swindon Dance, Trinity Laban and The Lowry, whilst teaching professional class, intensives and residencies regularly throughout the country.
In 2016, his solo work V was awarded with an International Award for Outstanding Choreographic Musical Interpretation and Dance Technicality from WARSAWZawirowania Dance International.
Working with Producer Phil Hargreaves over the past seven years has resulted in the continuous success and achievements the company have had to date with exciting future projects in place leading up to the company's 10th anniversary in 2020.
Continuously supported by Arts Council England, Joss collaborates with award winning artists and has an infectious choreographic voice that excites and inspires audiences on an international level.
SHARON WATSON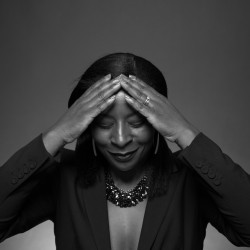 Trained at the London School of Contemporary Dance, Sharon danced with Spiral and Extemporary Dance Theatre before joining Phoenix as a dancer from 1989 to 1997. Whilst there she worked with choreographers such as Michael Clarke, Donald Byrd, Bebe Miller, Darshan Singh Bhuller and Philip Taylor. She was also heavily involved in Phoenix's education programmes and delivery.
Sharon choreographed Never Still and Shaded Limits for Phoenix as well as creating new works for Northern School of Contemporary Dance, National Youth Dance Company and Union Dance.
In 1996 she choreographed a piece specially commissioned for the opening ceremony of the Royal Armouries in Leeds. Her own company ABCD was formed in 1998. Focusing largely on working with live music, ABCD has toured both nationally and internationally.
Returning to Phoenix in 2000 as the company's Rehearsal and Tour Director, Sharon toured extensively in the UK and USA for 6 years. In 2006 she embarked upon a fellowship with the Clore Leadership Programme for which her secondment took her to the Sage Gateshead where she delivered a Choreographers and Composers course. Sharon also continued her freelance work mentoring emerging artists, lecturing in vocational dance schools and delivering bespoke training programmes. Danced to Leeds Rhinos' anthem Hold On, composed by Carl Davis, Sharon created and delivered Dancing with Rhinos in 2008 as part of the regional cultural Olympiad for Yorkshire. Forming part of the practice research for her Performance Works MA from Leeds Metropolitan University, the piece was based on the game of rugby and performed by a mixed group of professional dancers and members of the community.
In 2008 Sharon was one of 26 aspiring leaders from around the globe selected to attend Dance East's fourth Rural Retreat, an intensive four day think-tank exploring the challenges of the role of Artistic Directors in the 21st century. Prior to taking up post at Phoenix she also spent eight months as Director of Learning and Access at Northern Ballet Theatre.
Sharon was appointed as the 7th Artistic Director of Phoenix Dance Theatre in May 2009 and in 2010 was named as one of the Cultural Leadership Programme's Women to Watch, a list of 50 influential women working in arts and culture in the UK. First awarded in 2010, Sharon is one of the distinguished panel of judges for the New Adventures Choreographer Award. In 2013 Sharon was nominated for the prestigious h.Club100 search for the UK's most influential people working in the creative industries.
Since returning to the company Sharon has choreographed Fast Lane for Phoenix's Ignite tour, Melt for the company's Reflected programme and re-worked Never Still into Never 2 Still.  Repetition of Change, featured as part of the successful Particle Velocity programme In 2013 Sharon collaborated with BBC's adaptation of Susanna Clarke's novel Jonathan Strange and Mr Norrell and choreographed pieces to feature in the seven-part series screened in 2015.
In 2014 Sharon choreographed three major commissions – Ghost Peloton, an ambitious collaboration with Scottish Public Arts charity NVA, in partnership with Sustrans, for Yorkshire Festival 2014 Grand Départ of the Tour de France; Honour, a multimedia live performance by Quays Culture for the centenary of WW1; and a large scale performance for the RFL Challenge Cup Final at Wembley.
Sharon is a trustee of Matthew Bourne's New Adventures, The Place, West Yorkshire Playhouse, and an artistic advisor for Central School of Ballet and Leeds Inspired. She has most recently been appointed as independent chair of the steering committee, bidding for European Capital of Culture Leeds 2023.
Works choreographed for Phoenix
1994 Shaded Limits
1995 Never Still
2009 Fast Lane
2011 Melt
2013 Repetition of Change
2015 TearFall