Wenwen Wang
Emergence Dancer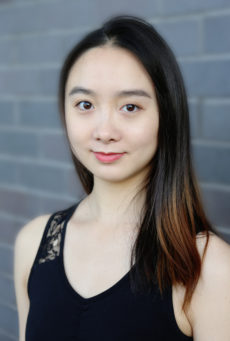 Wenwen was originally a rhythmic gymnast from the National team of China and won numerous accolades throughout her gymnastics career. In 2010, she pursued advanced training at New Olympic Village Center in Moscow with Russian honoured coach Yana Arintseva and a ten-time World Champion Olga Kapranova. Wenwen was merited Master of sports in China at the age of 16. In addition, she is also a national coach and judge of rhythmic gymnastics in Singapore. 
After retiring from gymnastics, Wenwen found her second love — dance. She joined the dance program at Nanyang Academy of Fine Arts (NAFA) in Singapore to extend her career at the stage. During her three years of studying at NAFA, she had participated in "The Third Space" in the Singapore da: ns festival," Crossings" at NAFA, 8th ASEAN Para Games opening ceremony and World Dance Alliance in Korea among others. She was honoured to be selected to attend a semester of training under NAFA's exchange programme at Purchase College, SUNY, New York in 2017.
Recently, Wenwen has completed her bachelor degree at Northern School of Contemporary Dance in Leeds. 
Wenwen has also performed in works by Yvonne Ng, Joana Melchior, Filomar Tariao, Kevin Wynn, Shahrin Johry, Wen-Chun Liu, Akshay Sharma, Fernanda Prata and Antonia Grove amongst other choreographers. Wenwen is very thankful to be receiving the Salford International Excellence Award. And she is looking forward to beginning her new adventure with Emergence.
Photo credit: Josh Hawkins
Subscribe to our mailing list
Keep up to date with Joss Arnott Dance
Sign up now