Vincenzo D'Acquisto
Dancer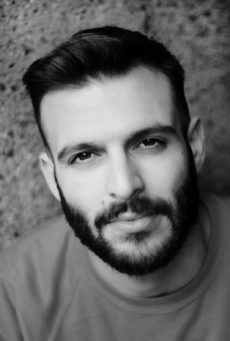 Vincenzo is orginally from Sicily (Italy). He began his contemporary dance training at the age of 17 coached by Laura Galioto and Eliana Lombardo, whilst from a young age training in hiphop under direction of Giorgia Lorito.
After moving to London, Vincenzo graduated from Trinity Laban Conservatoire of Music and Dance (2018) where he worked with artists such as Zoi Dimitriou, Ellen Van Schuylenburch, Gary Lambert and Daniel Squire.
Vincenzo has previously performed works by Lea Anderson and Andrew Graham. He has been involved in the creation and performance of Kirill Burlov's 'Invisible Effect' and he is currently working as a movement artist at THĒO INART company.
Vincenzo interests expand to various art forms. Through working with a wide range of artists and choreographers, Vincenzo enjoys being an open minded artist and a versatile performer, gathering knowledge from different sources to invest in his artistc practice.
Vincenzo joined Joss Arnott Dance in 2018, for the research and development of their new duet work 'Head Above Water', working alongside Itzik Galili, dramaturg Ruth Little and composer Anna Appleby.
Subscribe to our mailing list
Keep up to date with Joss Arnott Dance
Sign up now