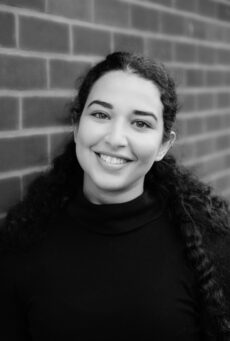 Sarah comes from Cyprus and started her dance training from the age of 5. From that age, she has been taking the annual RAD exams in ballet and further on the exams in the Vaganova system. In addition to ballet, she has also trained in contemporary and jazz.
During her school years she has taken part in two productions of the English Youth Ballet company in the UK, Swan Lake (2013) and Giselle (2016). She was also included in the Larnaca and Limassol Art Festivals in 2015. From the age of 15 Sarah has travelled to Poland, France, Hungary and Israel and taken part in international dance intensives to further her education. She also took part in local competitions, "Aphrodite Dance Open" and "International Stars Open" in 2016, where she won in both first place.
After graduating school, Sarah moved to Greece, to continue her dance training at Higher Education Professional Dance School Rallou Manou, where she graduated with first-class honours. During her studies there she became a member of the Acrobatic Academy, taking further interest in acrobatic and contortion training, as well as pole dance and hoop training.
In her free time, she enjoys travelling, trying new sport activities, going out with her friends and visiting art museums.
Photo credit: Josh Hawkins
Subscribe to our mailing list
Keep up to date with Joss Arnott Dance
Sign up now