Nicole Anderson
Company Dancer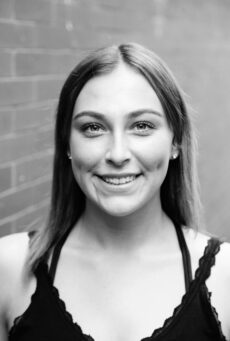 From Dundee, Scotland, Nicole began her dance training at the age of 16 at The Scottish School of Contemporary Dance where she graduated with a First-Class honours degree. During her training there she was able to work with choreographers such as Thomas Small, Jen Wren, Steven Martin and Laura Watson.
Whilst at SSCD, Nicole worked closely with local company Shaper/Caper performing as part of the V&A opening ceremony. With being a member of their youth advisory council 'The Body', she has taken part in a number of local sharings and assisted in a range of creative learning projects around the community.
Outside of dance Nicole enjoys travelling and long walks.
Photo credit: Josh Hawkins
Subscribe to our mailing list
Keep up to date with Joss Arnott Dance
Sign up now