Natasha Simpkins
Emergence Dancer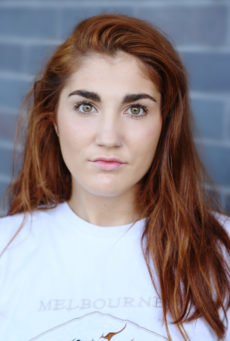 Natasha was born in Dunfermline, Scotland. She trained in Dundee at the Scottish School of Contemporary Dance, where she graduated with a first-class honours degree. During her training Natasha was a part of project Y working with choreographers such as Anna Kendrick, Yael Flexer, Theo Clinkard and Stephen Martin. She then went on to be a member of National Youth Dance Company Scotland, giving her the opportunity to create and perform in Melbourne, Australia and tour Scotland with their work.
In her final year she worked with John Ross and Tommy Small. Natasha then went on to do a project with Tommy Small allowing her to do a small performance tour. Natasha has a strong interest and passion for feminism and also very enthusiastic about choreography, she combined both to create work that has been performed at two feminist events to help empower others. 
In her spare time Natasha enjoys travelling, running and reading old romance novels.
Photo credit: Josh Hawkins
Subscribe to our mailing list
Keep up to date with Joss Arnott Dance
Sign up now