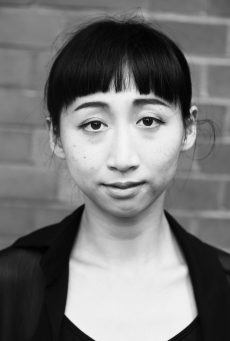 Growing up in Taiwan, Nai tzu started dancing at the age of 3 taking classes in Ballet, Contemporary and Chinese martial arts. At the age of 13 Nai tzu began to study in art school for different artistic training. During her BA studies at National Kaohsiung Normal University, she held a personal exhibition, combining visual art with dance through new media art and film.
In 2019, Nai tzu participated in the dance show of Cai Mengyin Dance Company and choreographed a dance series named Chrysalis. Following this, Nai tzu started her career as an art teacher, she taught fine art at high school in 2020, and performing art in 2021.
Nai tzu is interested in producing music through folk instruments and how this feeds into her own style of choreography and movement. She is excited to see how it can be in the future about the combination of dance music and visual arts in creating performance.
Photo credit: Josh Hawkins
Subscribe to our mailing list
Keep up to date with Joss Arnott Dance
Sign up now