Monique Williams
Company Dancer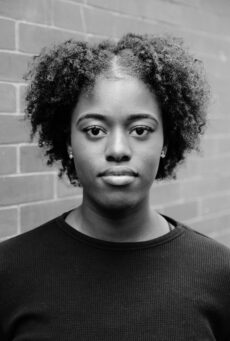 From East London, Monique began her training at the age of 3 in Tap, Ballet, Modern, Commercial and Musical Theatre through the ISTD syllabus. Whilst still attending her local dance school, at aged 13 Monique was fortunate enough to gain a place at Trinity's Laban's CAT scheme where she stayed until aged 18. Monique also attended The Brit School at aged 16 and graduated at 18. 
During her time at The Brit School, Monique has performed for artist such as, P!NK and Dua Lipa. In 2018, Monique was successful in gaining a place at London Contemporary Dance School, where she graduated with a First-Class honours degree. During her studies, she worked with various choreographers including Hofesh Shechter Company 'Political Mother', Kloe Dean 'Omniscient-ego' and studied repertoire from Batsheva Dance Company 'Mamootot'. Monique has also successfully qualified as an ISTD teacher through her teaching practices study at The Brit School.
Monique is curious and interested about cultural influences in rhythm/music and how this feeds into her own style of movement. Monique has a passion for Tap Dance and wishes to find a way to incorporate this with her Contemporary dance education, she is very excited to see where this can go in the future.
Photo credit: Josh Hawkins
Subscribe to our mailing list
Keep up to date with Joss Arnott Dance
Sign up now