Millie Thomas
Emergence Dancer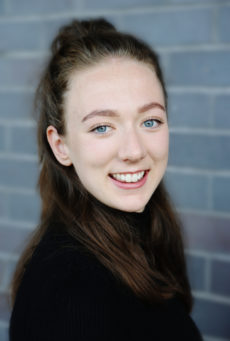 Millie was part of the CAT scheme with Northern Ballet Academy in Leeds before moving to London to train at Rambert School of Ballet and Contemporary. Throughout her time at Rambert she worked with choreographers and designers such as Mark Baldwin, Kerry Nicholls, Arielle Smith and Max Nicholson-Lailey, performing in main London theatres like Lilian Baylis and Stratford Circus. She performed at Garsington Opera alongside Rambert Company to celebrate Rambert's 90th Anniversary, a collaboration of 50 dancers and 70 musicians.
Upon graduation she moved to Madrid to join CaraBdanza, touring and performing works by Gonzalo Diaz and Adam Rutherford, alongside developing her own solos in the creation of new company pieces. She has since worked as a freelance dancer throughout the UK, performing in the first Ballet United Gala. Most recently she has been one of the 4 emerging dancers to be offered a place with DEBS at DanceBase Edinburgh, mentored by White&Givan.
Millie is also very passionate about teaching as has taught at several dance school throughout the UK.
Photo credit: Josh Hawkins
Subscribe to our mailing list
Keep up to date with Joss Arnott Dance
Sign up now