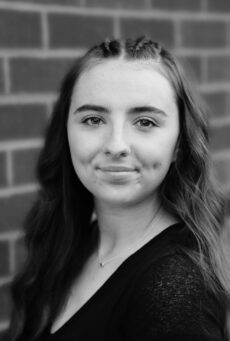 Louise began her dance training at a young age where she trained in ballet, tap and modern through the IDTA syllabus. During this time, Louise joined kNacKer'd youth dance company with artsNK where she was first introduced to contemporary dance. Following this, she attended the Dance4 CAT scheme where she had the opportunity to work with choreographers including James Wilton and Lea Anderson.
She moved to Leeds at 16 to start her vocational training at Northern School of Contemporary Dance and completed the certificate of Higher Education in Contemporary Dance. She then attended the Scottish School of Contemporary Dance and graduated at 19 with a first-class honours degree. During her training she had the opportunity of working with choreographers such as Thomas Small, Jen Wren and Laura Watson. 
Louise is excited to explore dance teaching when she leaves Emergence, more specifically inclusive dance and dance within the community.
Photo credit: Josh Hawkins
Subscribe to our mailing list
Keep up to date with Joss Arnott Dance
Sign up now