Kirstin Way
Emergence Dancer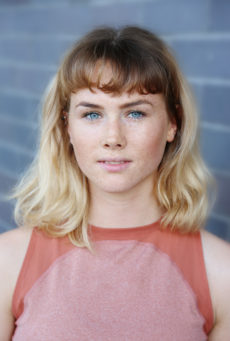 Kirstin grew up in a small town in Argyll, Scotland. Aged 17 she moved to Dundee to study at The Scottish School of Contemporary Dance, graduating with a first-class honours degree. 
During training she was a part of the school's flagship company, Flyzone, giving her opportunities to perform work across Scotland. In summer she also took part in an intensive weeks training and creating in Spain. In her last year she had the opportunity to perform in a feminist march whilst also having her own work performed. She co-created a duet based on empowerment which she and her partner performed at the Scottish National Rape Crisis event and also on two other occasions. 
Kirstin has had the chance to work with various choreographers including John Ross, Thomas Small, Theo Clinkard and Hagit Yakira. 
As well as dance Kirstin has an interest in fine art and tries to find ways to blend painting and dance, having a particular curiosity in the human body. She also enjoys going back to her home in the countryside and sailing on the coast.
Photo credit: Josh Hawkins
Subscribe to our mailing list
Keep up to date with Joss Arnott Dance
Sign up now