Kennady Brim
Company Dancer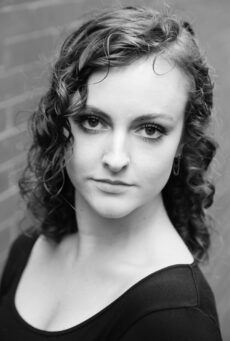 Born and raised in Winston Salem, NC, United States of America, Kennady began her dance training at her local studio at the age of 3. There she began her ballet training and took part in competitive dance. At the age of 11 she joined the University of North Carolina School of the Arts (UNCSA) Preparatory Dance Program where she continued her study of ballet and the start of her contemporary dance training.
After graduating from this program, Kennady continued into UNCSA's high school program. Whilst in the school she performed works by Ming Yang, Martha Graham, Brenda Daniels and Marius Petipa's 'The Nutcracker', restaged by Ethan Stiefel, as the role of Clara. She graduated from there in 2017 and went to New York at the age of 18 to continue her study of dance at Adelphi University. Whilst there she had the pleasure of performing works by Manuel Vignoulle, Martha Graham, Marie Zvosec, Winston Dynamite Brown, Adelheid B. Strelick, Orion Duckstein, Jennifer Kreichman, and Juan Rodriguez.
In 2019, Kennady studied abroad at the London Contemporary Dance School working with Chisato Ohno, Jovair Longo, Lelia McMillan. She graduated a semester early receiving her Bachelor of Fine Arts (BFA) in 2020. A highlight of Kennady's education is performing at the Joyce Theater NYC, Buckingham Palace and the NC Museum of Art.
Outside of dance, Kennady is a Pilates instructor and loves sharing her passion of the method with others to help her client's feel strong, healthy and create longevity. She also enjoys other artistic mediums such as painting, photography and reading.
Photo credit: Josh Hawkins
Subscribe to our mailing list
Keep up to date with Joss Arnott Dance
Sign up now