Joanna Savva
Emergence Dancer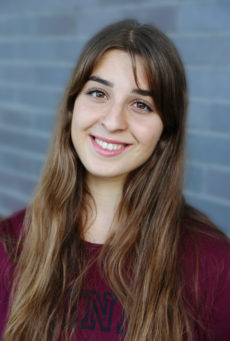 Joanna comes from Cyprus and began her training at a local dance school at the age of four, taking classes and annual exams in the RAD-Ballet and ISTD-Modern, all the way up to Advanced 2 in both systems. At the age of 12, she became a member of the Nicosia Youth Ballet Company and for the next six years, she was honoured to work with national, as well as international professional dancers and choreographers in classical ballet and contemporary dance. 
As soon as Joanna graduated from school, she moved to England to continue her training at Trinity Laban Conservatoire of Music and Dance in London, finishing her BA (Hons) Degree in Contemporary Dance. During her studies there, Joanna had the pleasure of performing works by several choreographers such as Naomi Lefebvre Sell, Hagit Yakira, Jacqueline Bulnes on a restaging of a Jose Limon's extract and toured work by Struan Leslie. Also, as part of her course, she has completed placements with Codarts Dance School, in the Netherlands and Chorochronos Dance Academy, in Greece. 
Outside of dancing, Joanna enjoys visiting the beach, especially in her home country, travelling whenever she can and getting involved with any forms of art.
Photo credit: Josh Hawkins
Subscribe to our mailing list
Keep up to date with Joss Arnott Dance
Sign up now