Emily Barber
Emergence Dancer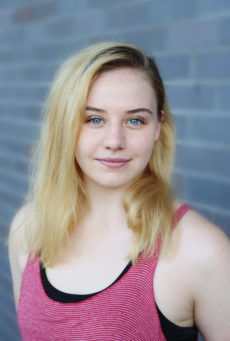 Emily grew up in Leeds where she underwent training at Phoenix Youth, NSCD CAT scheme and Yorkshire Dance Youth. Whilst there she worked with a number of choreographers including Keira Martin, Donald Edwards, Bobak Walker, Phil Sanger, Anthony Middleton and Wayne McGregor|Random Dance. 
She has recently graduated with a first-class honours degree from the University of Salford where she got to work with American company Bodiography and participated in two R&D projects with Company Chameleon (Illuminate and The Shadow). She has worked with Hawk Dance Theatre performing a solo for a short film Meeting Jack as part of Northern Quarter Series commissioned by Random Acts (Channel 4) and then completed an apprenticeship with the company where she helped create 'Eyes On Me', a collaboration of dance film and poetry and shadowed 'Getting From A to B'. 
Post-graduation, Emily has worked with Luca Silverstrini from Protein Dance and is a company dancer for Coalesce Dance Theatre. She hopes to continue her professional dance career all across Europe and to one day establish her own NHS recognised dance therapy organisation that offers prescribed treatment for those suffering with depression, social anxieties and reformed psychiatric patients.
Photo credit: Josh Hawkins
Subscribe to our mailing list
Keep up to date with Joss Arnott Dance
Sign up now