CARLOS FILIPE OLIVEIRA
DANCER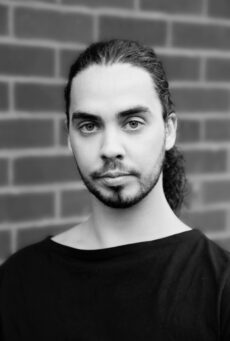 Carlos Filipe Oliveira is a Portuguese contemporary Dance Artist/Performer based in Manchester. In 2010, he enrolled in the 3-year professional contemporary performer course in Balleteatro Professional School, Oporto. Where he had the opportunity to develop as a young dance artist, performing several different international choreographers' work.
After graduating, he was invited to join Balleteatro Contemporary Dance Company as an intern and toured Landing. Carlos then moved to the UK to study at the Northern Ballet School, where he performed with the school company – Manchester City Ballet as a principal dancer in several ballet performances and contemporary shows. He graduated with a National Diploma in Professional Dance, validated by Trinity College London. An NVQ Level 6.
Since then, Carlos has been working as a freelance contemporary dancer, collaborating with That Ribeiro Company, in the development of a piece called Memories and engaging with social and generational dance-related projects around the UK as well as teaching.
Photo credit: Josh Hawkins
Subscribe to our mailing list
Keep up to date with Joss Arnott Dance
Sign up now