Amelia Holdsworth
Emergence Dancer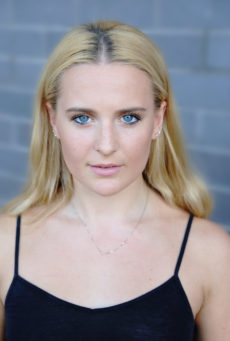 Born and raised in Essex to a Croatian mother and English father, Amelia began her dance training at the age of 2 at one of the local dance schools. Here she trained in ballet, tap and modern where she completed the ISTD grades up to Advanced 2 standard. Amelia competed in and won a number of dance competitions such as; All England Dance, ISTD Ballet Awards, Janet Cram Awards and ISTD Tap Awards.
At the age of 14, Amelia was given the opportunity to compete in The Youth American Grand Prix (YAGP) in Paris, France where she placed in the top 12 of her age group in the world.
She began her training at Rambert School of Ballet and Contemporary Dance at the age of 16 and during her time at the school, Amelia had the pleasure of working with multiple choreographers such as; Martin Lawrence, Mark Baldwin and Sisters Grimm. She also took part in performing work by Rafael Bonachela that was restaged by Paul Liburd.
In February 2019, Amelia performed 'Playground' choreographed by Kenneth MacMillian with Yorke Dance Project Company. This was restaged and rehearsed by Yolande Yorke – Edgell and Edd Mitton and was performed in a number of theatres across England.
On graduating at 19, Amelia was excited to join Emergence to work towards an MA in Dance Performance and Professional Practice and also to have the opportunity to tour the UK performing works created by this year's choreographers.
Amelia has also taught dance classes at local dances schools in Essex and volunteered to participate in Rambert's 'Aspire' Project where she worked with GCSE dance students for 8 weeks, helping them to develop their confidence as well as their dance ability. She also choreographed a piece for the students which was performed and very well received by the Rambert faculty. Outside of dance performance, Amelia also enjoys photography, marketing, fitness and acting.
Photo credit: Josh Hawkins
Subscribe to our mailing list
Keep up to date with Joss Arnott Dance
Sign up now