Alisha Stanley
Emergence Dancer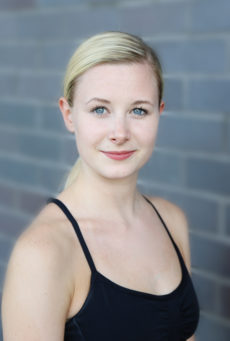 Alisha started her dance training at the age of 7 at the Elizabeth Hill School of Dance before going on to train at Trinity Laban Conservatoire of Music and Dance at the age of 18. During her time at the school she had the opportunity to work with choreographers Lizzie Kew Ross, Naomi Lefebvre Sell and Gary Lambert, as well as staging her own work as part of the New Choreography show.
In her second year she had the pleasure of working with Jaqueline Bulnes in a restaging of 'A Choreographic Offering' by Jose Limon and during her third year had the opportunity to work with Robert Sher-Machherndl, Lemon Sponge Cake Ballet for the creation of the work 'Dexter'.
Outside of dance performance Alisha enjoys collaborating with fashion and film photographers and was previously given the opportunity to be a part of the 2019 London Fashion Week.
Photo credit: Josh Hawkins
Subscribe to our mailing list
Keep up to date with Joss Arnott Dance
Sign up now